Regular price
$107.99 USD
Regular price
$300.00 USD
Sale price
$107.99 USD
Unit price
per
Sale
Sold out
🌿 Step into Supreme Tranquility with Soma Kratom Shots—The 300-Level Tonic for Blissful Mindfulness!
⚡ Unlock a Game-Changing Tranquil Experience:
Discover the essence of serenity with our supreme 300-level tonic, showcasing our highest concentration of mitragynine, commonly revered as Kratom. This isn't just a beverage; it's your gateway to a realm of relaxation, rejuvenation, and a youthful spirit. Every sip is a step towards a serene mind, a tranquil body, and a spirited soul, designed to envelop you in a state of utter bliss.
🧘‍♀️ Rise Above Life's Turmoil with Clarity:
Life's intricacies become effortless to navigate with the calming embrace of our 300-level tonic. Let the stresses and distractions of daily grind fade into oblivion as you find yourself thriving amidst tranquility.
🍋 A Zesty Voyage of Flavor:
Indulge in a citrusy escapade with our vibrant lemon-lime flavor. Each sip is an invitation to invigorate your senses, letting the zest of life rejuvenate your essence.
🎯 Unfolding Bliss, One Sip at a Time:
With thrice the servings of our 100-level tonic, this concentrated concoction gradually unfolds your mind into a state of serene tranquility, empowering you to hit life's targets with unwavering focus and poised calmness.
💡 Your Go-To Wellness Elixir:
Whether amidst bustling social gatherings or cherishing solitary mindfulness routines, this tonic is your quintessential companion for a balanced well-being. It's convenient on-the-go wellness, crafted to accompany you wherever life leads.
🛡️ Uncompromised Quality Assurance:
Our tonic undergoes stringent testing to ensure unparalleled purity and quality. Sustainably harvested and free from artificial additives, it's a concoction of nature's finest, resonating with an assurance of well-being.
📝 Usage Instructions:
Embark on your journey to tranquility with ease. Shake well and consume one shot as needed, keeping it to one bottle per day.
Ingredients: Mitragyna speciosa leaf extract, Water, Natural Citrus Flavoring, Ascorbic acid, and other active ingredients.
Disclaimer: Not evaluated by the FDA. Consult healthcare providers for advice. Not for sale to minors under 18.
🛒 Ready to Embrace Supreme Peace?
Why settle for the mundane when a realm of supreme tranquility awaits? Click 'Add to Cart' and transcend into the blissful mindfulness with Soma Kratom Shots' 300-Level Tonic today!
Share
View full details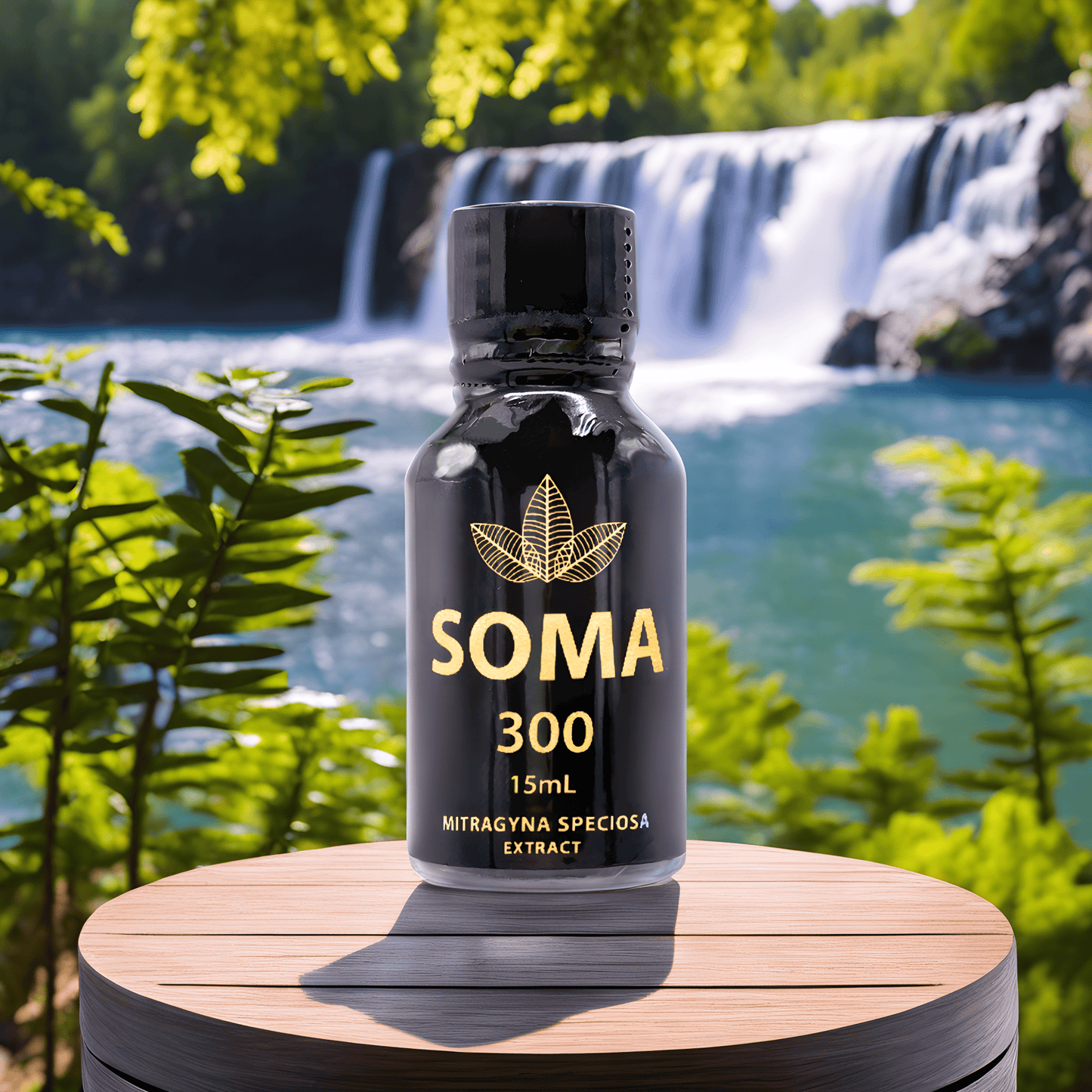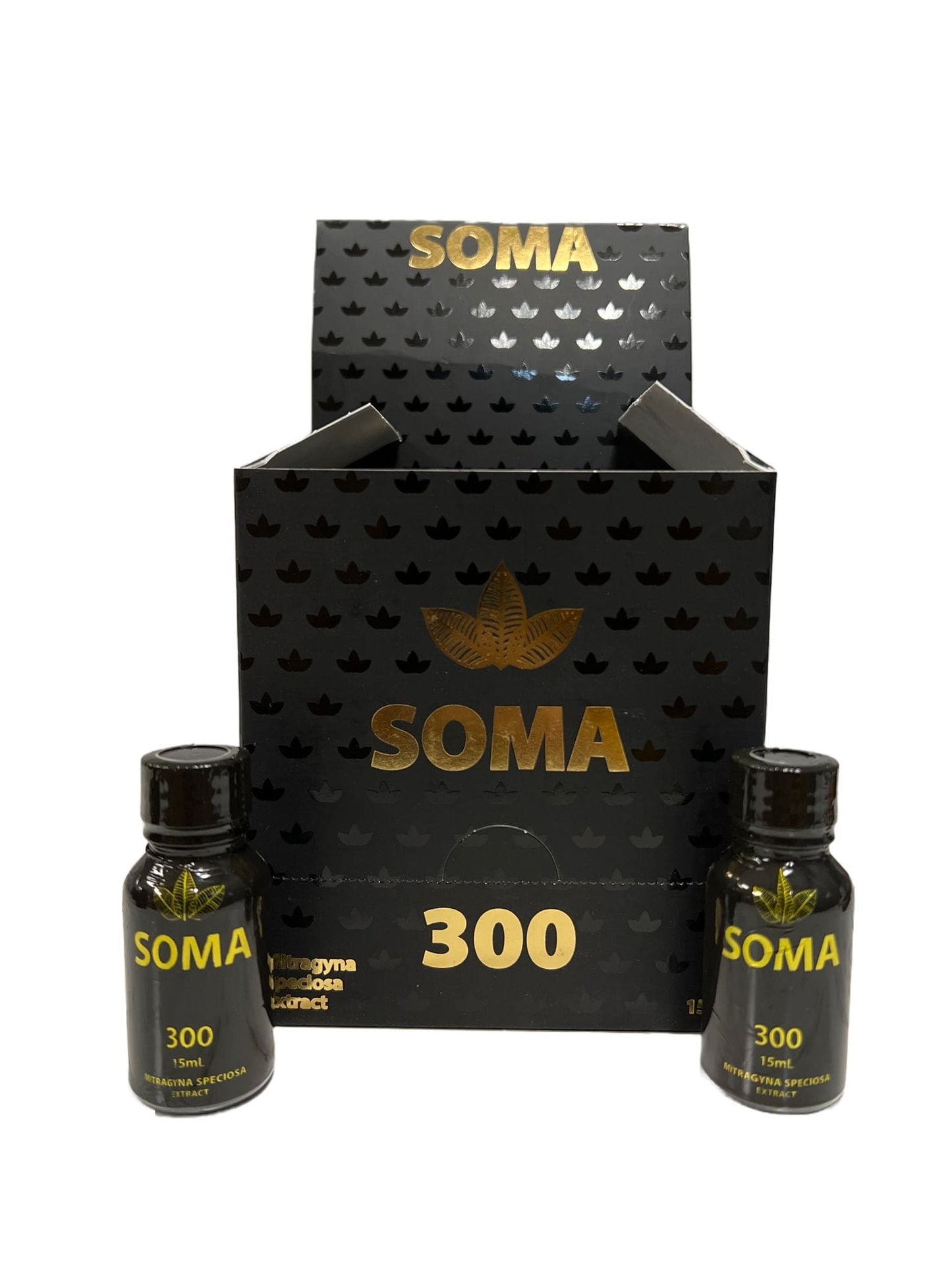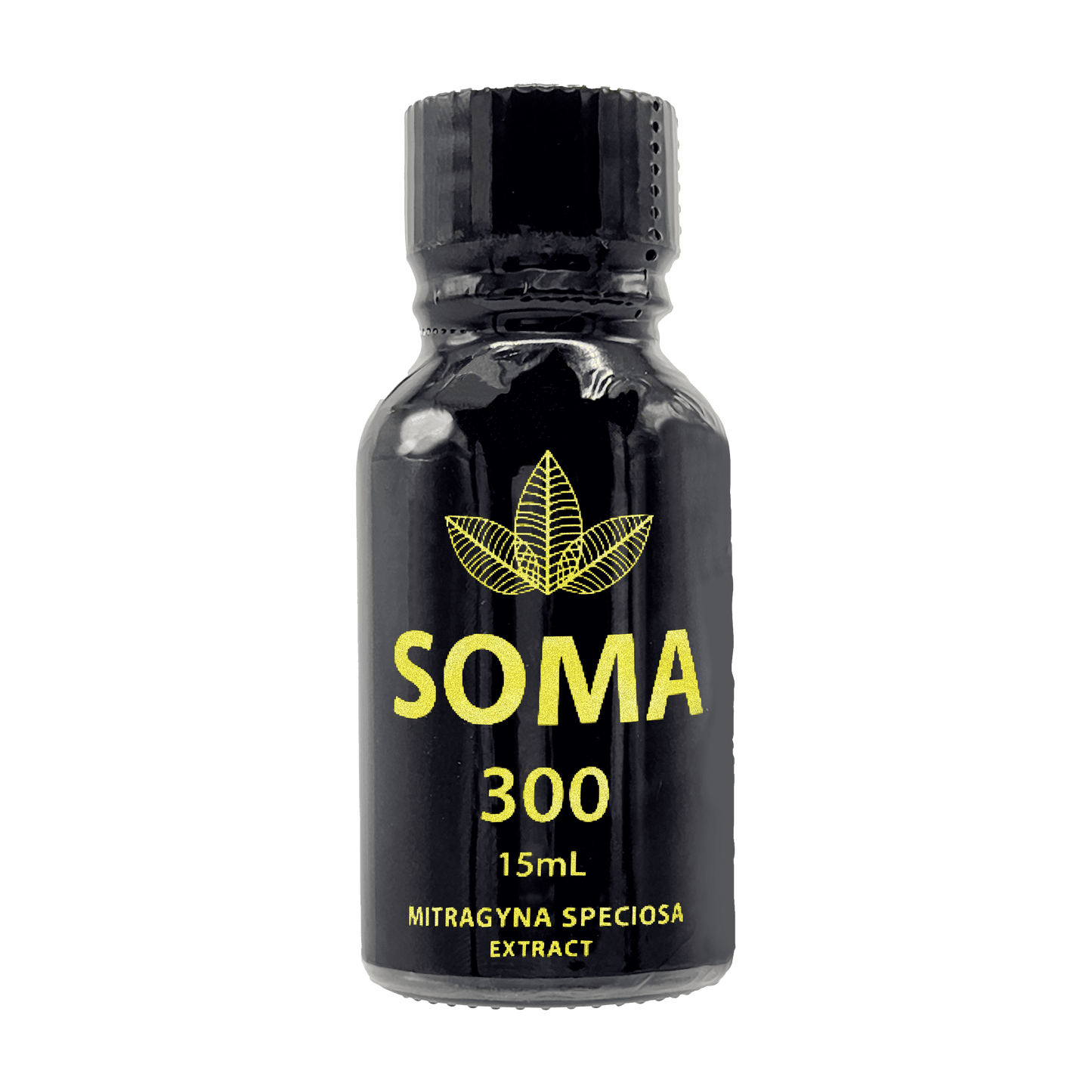 Collapsible content
How to Use 📝

Begin your journey to tranquility with Herbal Shotz Herbal Products. For optimal effects, shake well and consume one shot as needed. Limit to one bottle per day.
Ingredients 🌿

Our products contain a blend of natural herbal extracts and other active ingredients.
Free from artificial additives and preservatives.
Please refer to the individual product packaging for a full list of ingredients.
FAQs ❓

Q: How quickly does it take effect?
A: Generally, users feel the calming effects within 20-40 minutes.

Q: Are there any side effects?
A: Kava is generally well-tolerated, but some individuals may experience mild drowsiness. Always consult with a healthcare provider before use.

Q: Can it be mixed with other beverages?
A: While it can be consumed as-is, you may also mix it with water or juice for dilution. Avoid alcoholic beverages.
Shipping & Returns 🚚

We offer a special 10% off and free shipping on all orders above 150$ with the code: GRANDOPENING. Orders are processed within 3-4 business days and we offer a 30-day return policy for unopened products.
Quality Assurance 🛡️

Our Products undergoes rigorous testing to ensure the highest standards of purity and quality. It is sustainably harvested and adheres to all quality benchmarks.