Regular price
Sale price
$79.25 USD
Unit price
per
Sale
Sold out
Level Up Your Life with Magic Mind: The Ultimate Elixir for Non-Stop Energy & Mental Clarity. 🌟
⚡ Meet Magic Mind: No Gimmicks, Just Lasting Energy. Ditch short-lived energy spikes. Get Magic Mind for enduring vitality, brainpower, and stress control. Feel the change every single day.
🔄 Consistency is Key: See Real Benefits in Just 5 Days. Within 5 days, notice a world of difference. By day 10, you're unstoppable. Magic Mind isn't a quick fix; it's your long-term ally for optimal health.
🎯 Built to Outlast: Your Consistent Source of Energy. Forget fleeting boosts. Magic Mind offers a sustained energy flow that endures. Dive into a new level of mental and physical health.
🌱 Why Choose Temporary? Get Lasting Transformation. Don't settle for band-aid solutions. Unlock the transformative power of Magic Mind for a revamped daily routine.
🛒 One Click to a New You: Ready for the Game-Changer? The next-gen in sustainable energy and mental clarity is a click away. Hit 'Add to Cart' and revolutionize your life with Magic Mind now.
Premium Ingredients for Unbeatable Results:
Organic Agave
High-Quality Ceremonial Matcha
Pure Organic Echinacea
Brain-Boosting Lion's Mane Mushroom
Energizing Organic Cordyceps
Nutrient-Rich Organic Olive Oil
Mood-Enhancing Rhodiola Rosea
Cognitive Supportive Bacopa Monnieri
Anti-Inflammatory Turmeric
Memory-Boosting Choline
Stress-Busting Ashwagandha
Neuroprotective Phosphatidylserine
Calming L-Theanine
Immunity-Boosting Vitamin D3
Metabolism-Enhancing Vitamins B2, B3 & B12
Antioxidant-Rich Vitamin C
Electrolyte-Balancing Sea Salt
Mood-Lifting Saffron
Bioavailability Enhancer Piperine
Natural Caffeine for Alertness
Detoxifying Chlorophyllin
Preservative Potassium Sorbate
Flavor Blends: Passionfruit, Vanilla, Beet
Disclaimer: Not FDA-evaluated or intended for medical use. Consult healthcare providers for advice. Not for sale to minors under 18.
Share
View full details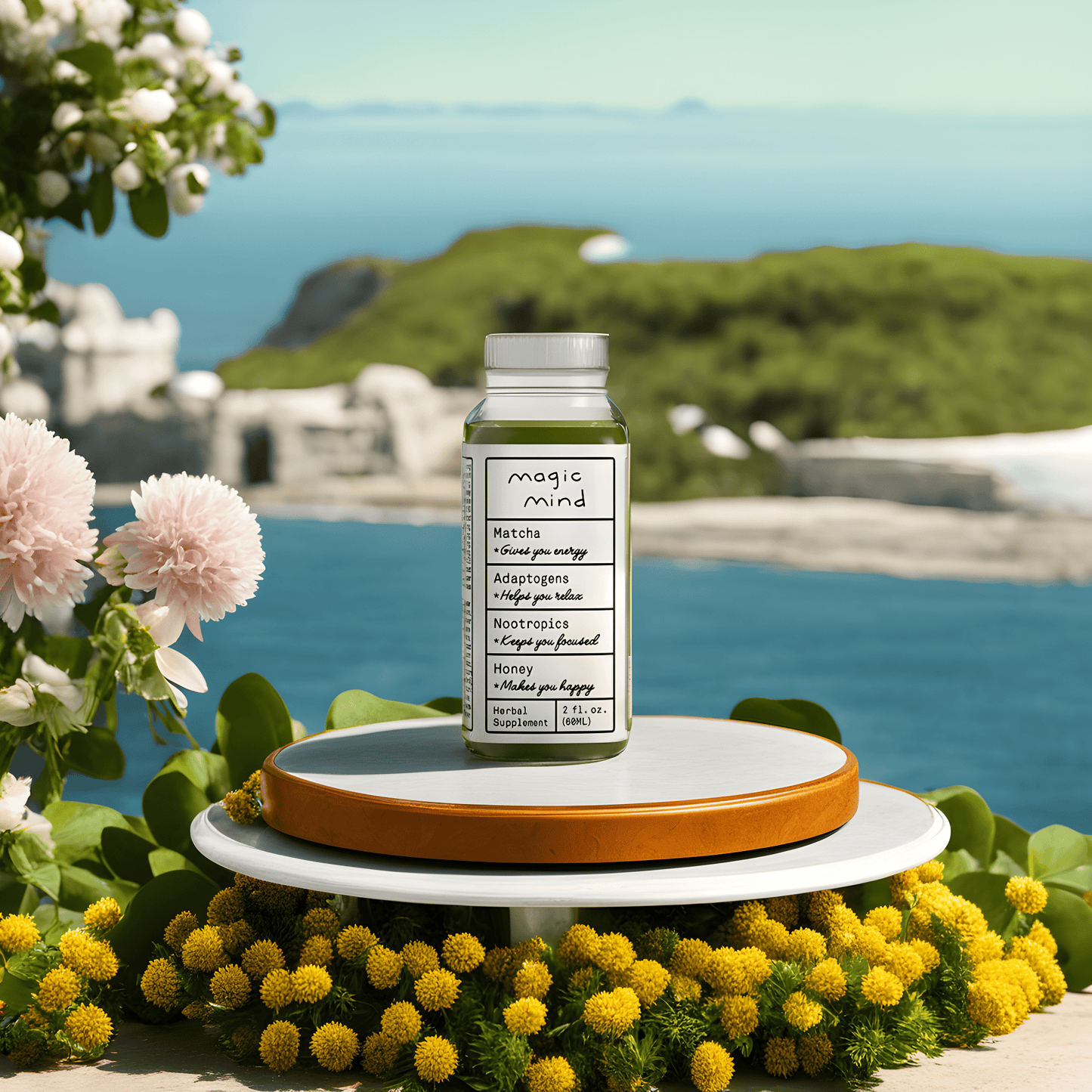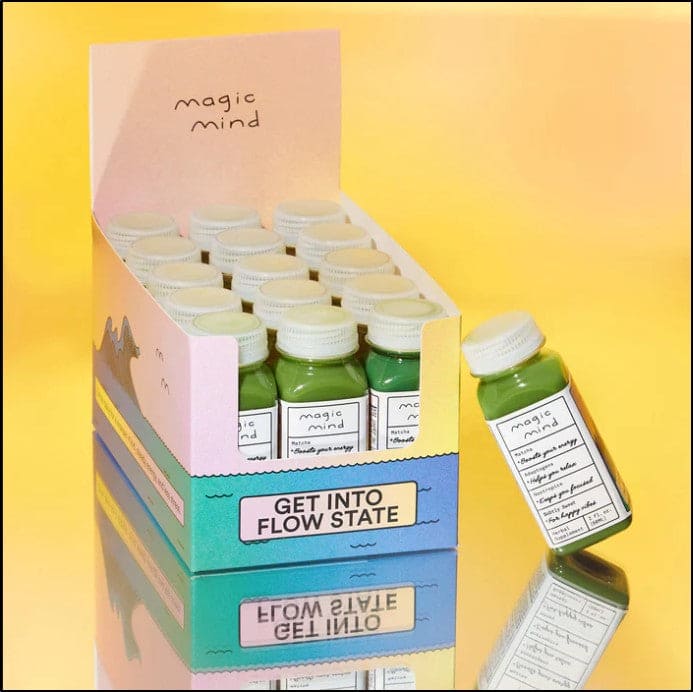 Collapsible content
How to Use 📝

Begin your journey to tranquility with Herbal Shotz Herbal Products. For optimal effects, shake well and consume one shot as needed. Limit to one bottle per day.
Ingredients 🌿

Our products contain a blend of natural herbal extracts and other active ingredients.
Free from artificial additives and preservatives.
Please refer to the individual product packaging for a full list of ingredients.
FAQs ❓

Q: How quickly does it take effect?
A: Generally, users feel the calming effects within 20-40 minutes.

Q: Are there any side effects?
A: Kava is generally well-tolerated, but some individuals may experience mild drowsiness. Always consult with a healthcare provider before use.

Q: Can it be mixed with other beverages?
A: While it can be consumed as-is, you may also mix it with water or juice for dilution. Avoid alcoholic beverages.
Shipping & Returns 🚚

We offer a special 10% off and free shipping on all orders above 150$ with the code: GRANDOPENING. Orders are processed within 3-4 business days and we offer a 30-day return policy for unopened products.
Quality Assurance 🛡️

Our Products undergoes rigorous testing to ensure the highest standards of purity and quality. It is sustainably harvested and adheres to all quality benchmarks.