Regular price
Sale price
$95.99 USD
Unit price
per
Sale
Sold out
Step into a Universe of Unrivaled Potency with Hush Ultra Kratom Extract Shot—Your All-in-One Kratom Elixir! 🌿
 🌟 Why Choose HUSH Kratom Liquid Shot?
Unlock a premium Kratom experience with our HUSH ULTRA Full Spectrum Liquid Shot. Crafted with the highest quality Mitragyna Speciosa, our products are lab-tested for unmatched potency and purity.
⚡ A Single Shot, Multiple Wows Ideal for seasoned kratom veterans, this extract shot is your perfect one-hit wonder. Relish the unique taste while feeling the full range of energizing and soothing effects of premium kratom in just one serving.
🌱 New to Kratom? We've Got You Covered Designed with everyone in mind, our Ultra Kratom Extract Shot allows for easy dosage control. Sample the extraordinary kratom effects with a smaller serving—making it your ideal first step into the captivating world of this amazing botanical.
🍃 Full-Spectrum Goodness, Ready-to-Drink Our Ultra Kratom Extract Shot isn't just another beverage; it's the epitome of kratom's essence captured in a convenient, ready-to-savor format. Whether you're an old hand at kratom or just starting your journey, this shot offers a foolproof way to reap the full spectrum of kratom's benefits. 
🔬 Quality You Can Trust
We're committed to delivering the finest Kratom products. Our extracts are concentrated forms of Mitragynine and other full-spectrum alkaloids, ensuring you get the most out of each shot.
📜 Ingredients:
Mitragyna Speciosa
⚠️ Disclaimer:
Our products are not evaluated by the FDA and are not intended to diagnose, treat, or cure any disease. Must be 18+ to purchase.
🛍 Order Now for an Unmatched Kratom Experience!
#HUSHKratom #FullSpectrum #PremiumQuality #LabTested #BulkSavings
Share
View full details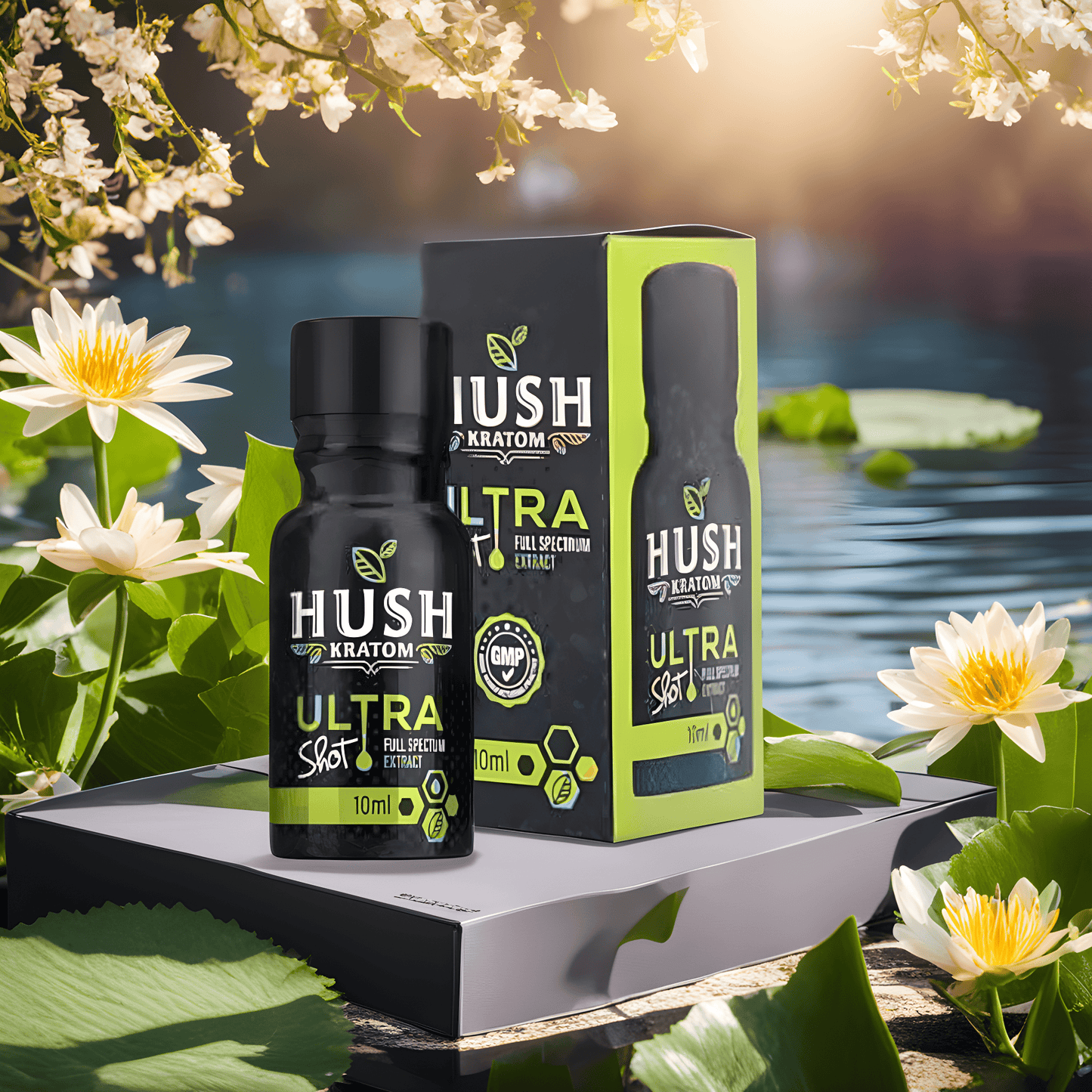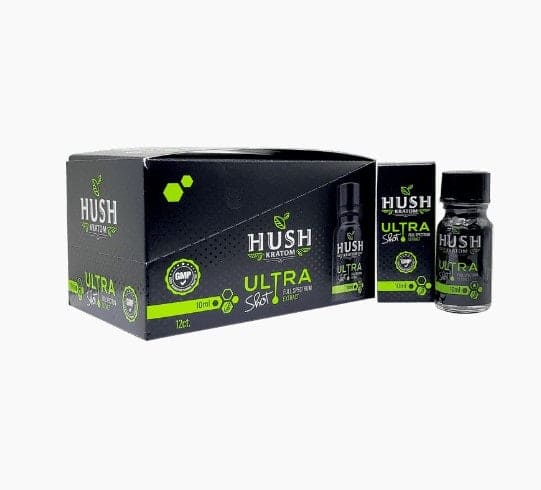 Collapsible content
How to Use 📝

Begin your journey to tranquility with Herbal Shotz Herbal Products. For optimal effects, shake well and consume one shot as needed. Limit to one bottle per day.
Ingredients 🌿

Our products contain a blend of natural herbal extracts and other active ingredients.
Free from artificial additives and preservatives.
Please refer to the individual product packaging for a full list of ingredients.
FAQs ❓

Q: How quickly does it take effect?
A: Generally, users feel the calming effects within 20-40 minutes.

Q: Are there any side effects?
A: Kava is generally well-tolerated, but some individuals may experience mild drowsiness. Always consult with a healthcare provider before use.

Q: Can it be mixed with other beverages?
A: While it can be consumed as-is, you may also mix it with water or juice for dilution. Avoid alcoholic beverages.
Shipping & Returns 🚚

We offer a special 10% off and free shipping on all orders above 150$ with the code: GRANDOPENING. Orders are processed within 3-4 business days and we offer a 30-day return policy for unopened products.
Quality Assurance 🛡️

Our Products undergoes rigorous testing to ensure the highest standards of purity and quality. It is sustainably harvested and adheres to all quality benchmarks.