Regular price
Sale price
$79.99 USD
Unit price
per
Sale
Sold out
Elevate Your Day with HUSH Platinum: The Pinnacle of Kratom Shots
Experience the Platinum Difference
Introducing HUSH Platinum Kratom Shot, a 10ml liquid shot that delivers unparalleled potency. With 135mg of Mitragynine and 270mg of 7-Hydroxymitragynine per 10ml, this is the ultimate Kratom experience.
⚖️ The Pinnacle of Kratom Concentration
Boasting an unprecedented concentration of total alkaloids, our Platinum Shot is equivalent to a whopping 12 grams of premium leaf Kratom powder. It reigns supreme in the Hush line as the most potent shot, redefining your Kratom experience.
📏 Precision Meets Flexibility
Each bottle comes with three perfectly measured servings, giving you control over the intensity of your experience. Whether you're a seasoned Kratom aficionado or a curious first-timer, a third of this shot will let you feel Kratom's invigorating and soothing effects.
🌱 Full-Spectrum Excellence
Our Platinum Shot features a masterfully concentrated full-spectrum Mitragyna Speciosa extract. This ensures that you experience the full range of therapeutic and stimulating effects that Kratom enthusiasts adore.
🎯 Elevate Your Wellness Game
Whether you're seeking therapeutic relief or a surge of energy, our Platinum Shot offers a versatile solution for all your Kratom needs.
🛒 Experience Unmatched Potency Today!
Don't miss your chance to experience Kratom like never before. Click 'Add to Cart' and transcend your Kratom journey with Hush Platinum Shot!
Why Choose HUSH Platinum?
💪 Extreme Potency: 135mg of Mitragynine and 270mg of 7-Hydroxymitragynine for a powerful boost.
🌿 Quality Ingredients: Crafted with water, Mitragynine extract, and natural flavors..
How to Use:
Shake Well: Mix the ingredients thoroughly.
Sip Carefully: Limit to one 3.3ml serving in a 24-hour period.
Feel the Power: Experience the potent effects of HUSH Platinum.
What's Inside?
Serving Size: 3.3ml
Ingredients: Water, Propylene Glycol, Mitragynine Extract, Unsweetened Cocoa Powder, Cacao powder, Citric Acid, Natural and Artificial flavors.
Share
View full details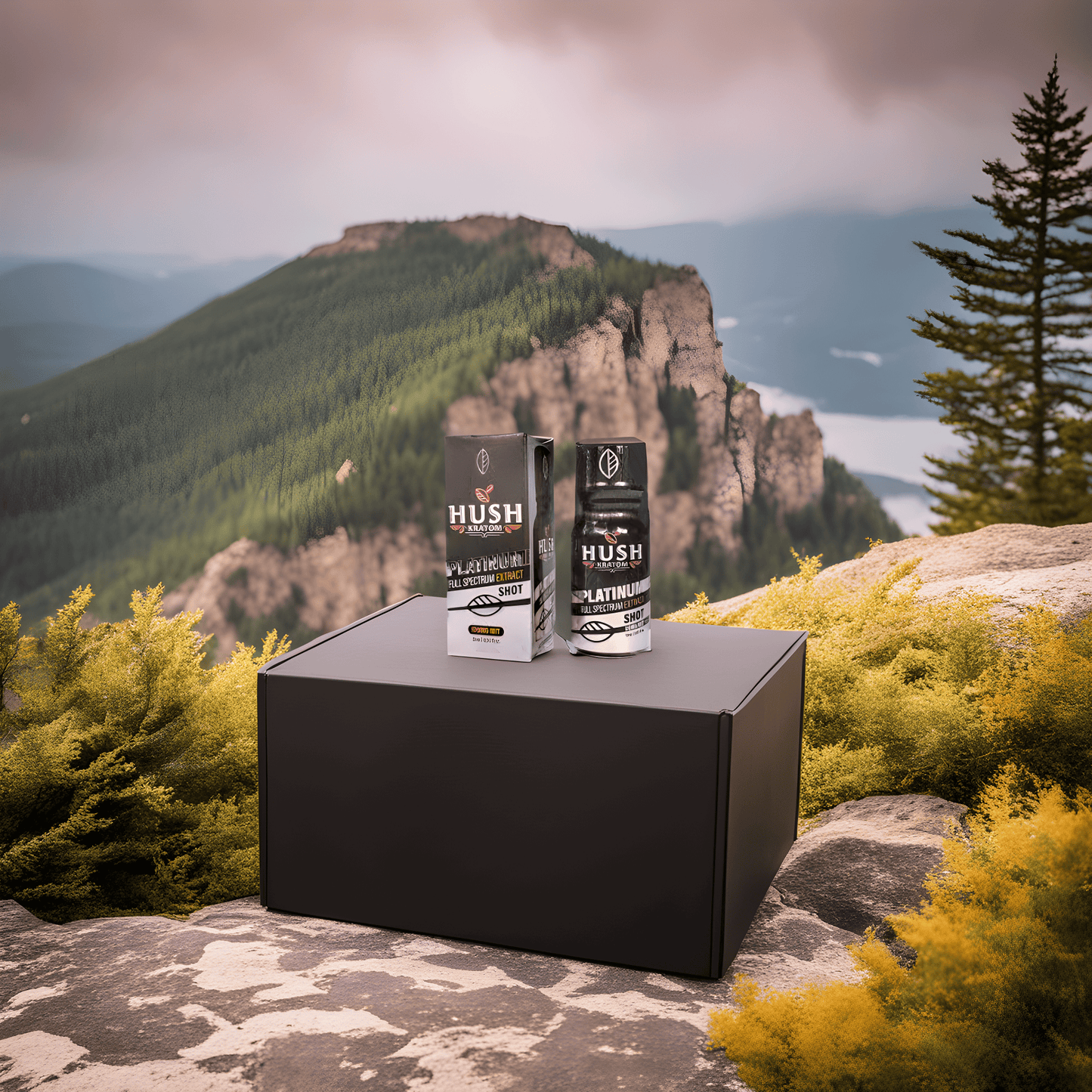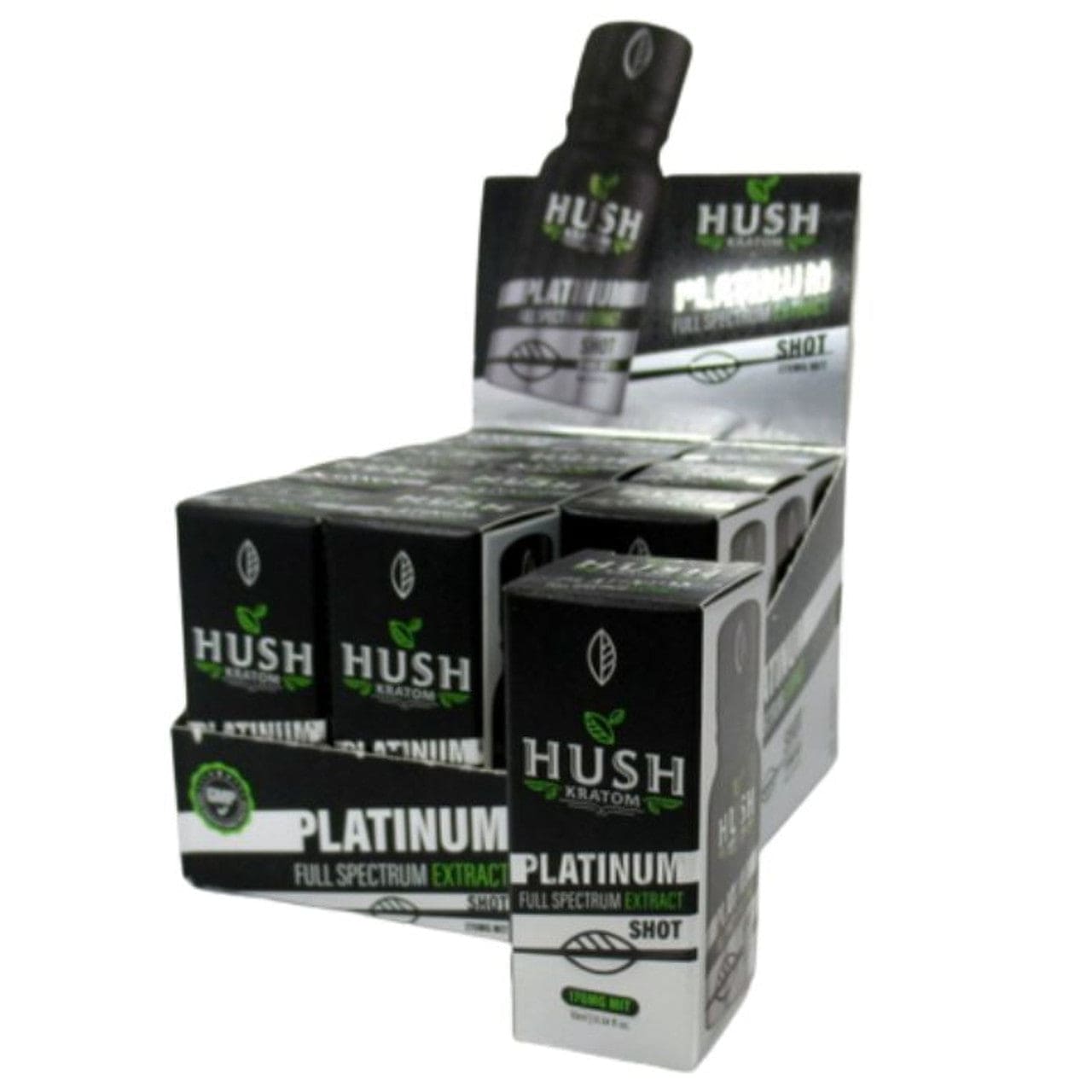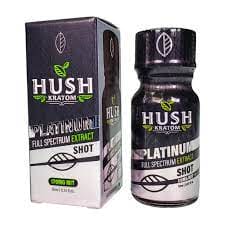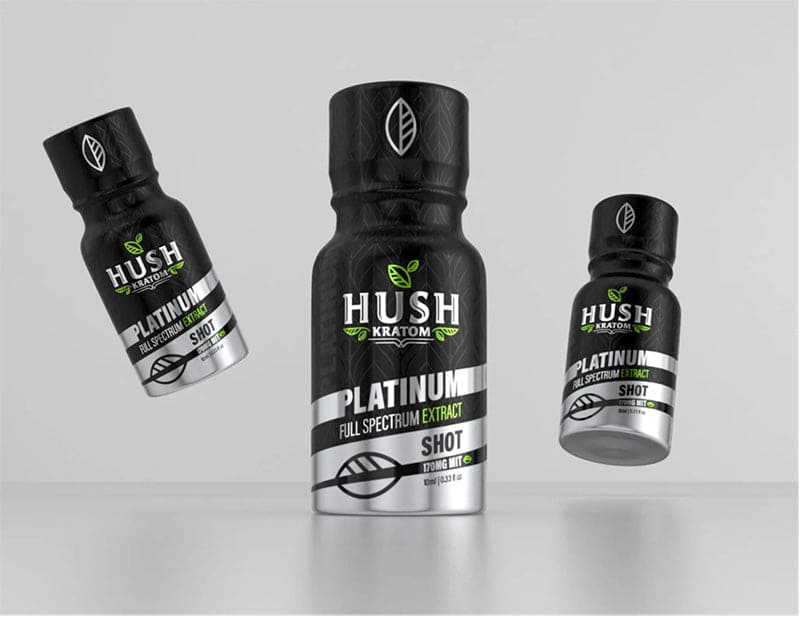 Collapsible content
How to Use 📝

Begin your journey to tranquility with Herbal Shotz Herbal Products. For optimal effects, shake well and consume one shot as needed. Limit to one bottle per day.
Ingredients 🌿

Our products contain a blend of natural herbal extracts and other active ingredients.
Free from artificial additives and preservatives.
Please refer to the individual product packaging for a full list of ingredients.
FAQs ❓

Q: How quickly does it take effect?
A: Generally, users feel the calming effects within 20-40 minutes.

Q: Are there any side effects?
A: Kava is generally well-tolerated, but some individuals may experience mild drowsiness. Always consult with a healthcare provider before use.

Q: Can it be mixed with other beverages?
A: While it can be consumed as-is, you may also mix it with water or juice for dilution. Avoid alcoholic beverages.
Shipping & Returns 🚚

We offer a special 10% off and free shipping on all orders above 150$ with the code: GRANDOPENING. Orders are processed within 3-4 business days and we offer a 30-day return policy for unopened products.
Quality Assurance 🛡️

Our Products undergoes rigorous testing to ensure the highest standards of purity and quality. It is sustainably harvested and adheres to all quality benchmarks.