Regular price
Sale price
$39.99 USD
Unit price
per
Sale
Sold out
Unleash Unstoppable Energy with Hush's Kratom Energy Full Spectrum Shot—The Ultimate Powerhouse in a Bottle! 🍊
🔥 Why Hush's Kratom Shot is a Game-Changer Say farewell to fatigue and hello to invigoration with Hush's Kratom Energy Full Spectrum Shot. Our premium 2oz shot packs a citrusy punch, blending high-quality extracts in an exquisite orange flavor that will awaken your senses.
💥 Double the Power, Triple the Focus Each shot is fortified with 80mg of caffeine for that instant energy kick. But what sets us apart? A staggering 65mg of mitragynine, three times more than leading competitors. Harness the exotic potency of Kratom to elevate mood, boost stamina, and sharpen focus.
🌱 The Best of Nature, The Best for You Our Full Spectrum Shot is clear as crystal but mighty as a mountain. Sourced from the rare Kratom plant, each serving promises a unique blend of natural extracts designed to ignite your inner dynamo.
⚡ Energize Every Moment Whether you're jump-starting your morning or seeking that mid-afternoon burst of energy, our Kratom Shot offers the perfect blend of caffeine and mitragynine to keep you unstoppable.
🎯 Achieve More, Do More Experience unparalleled vitality that allows you to conquer your goals with precision and enthusiasm.
🛒 Get Energized Now! Why settle for less when you can have the best? Click 'Add to Cart' to elevate your energy levels to new heights with Hush's Kratom Energy Full Spectrum Shot!
Share
View full details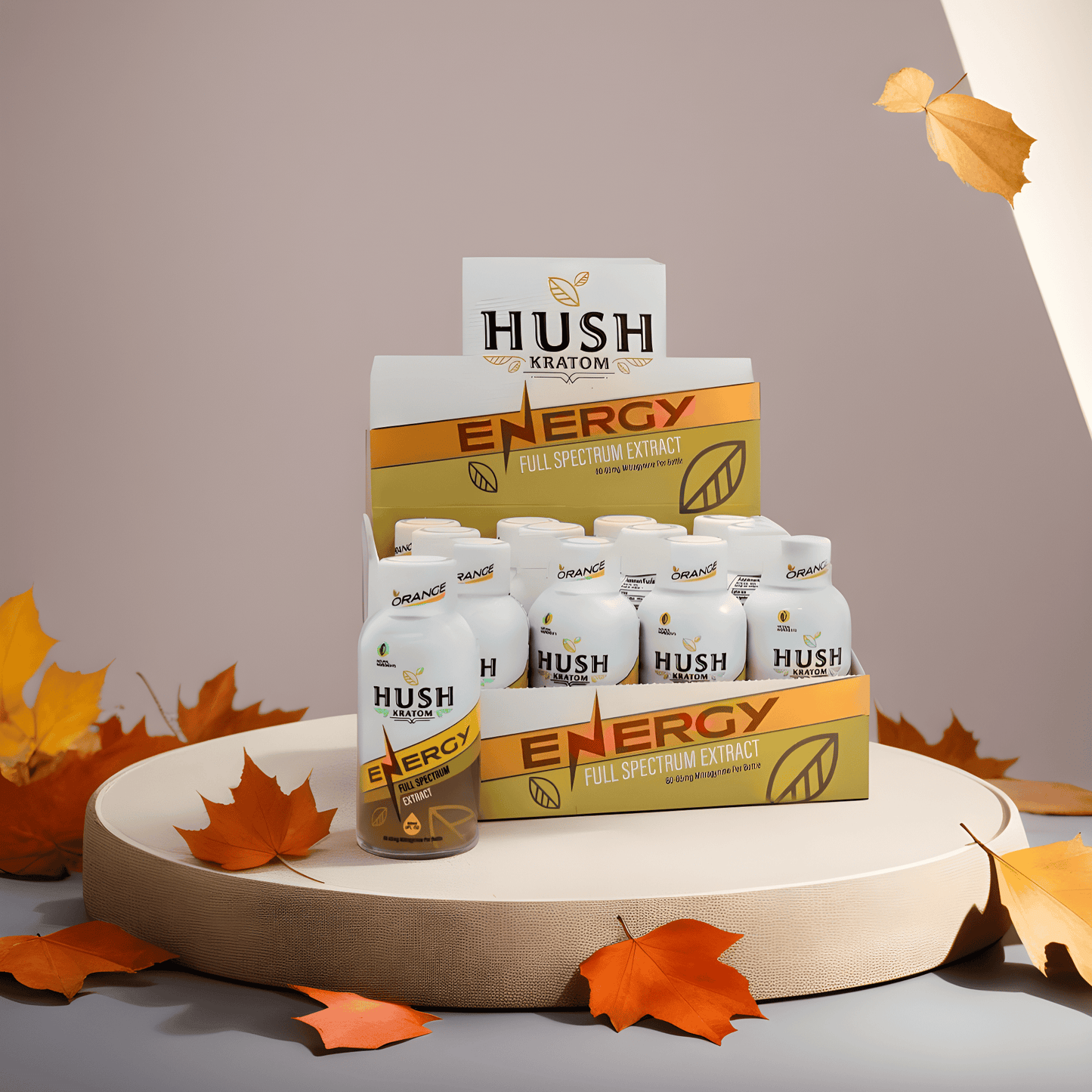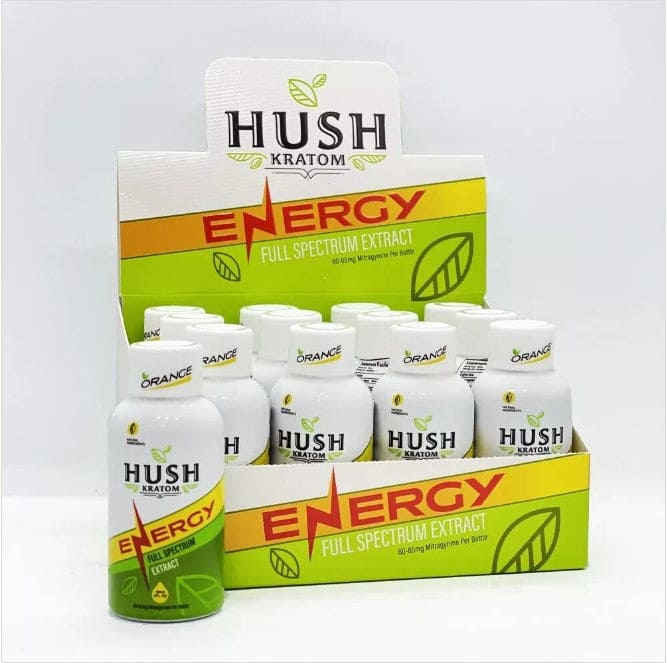 Collapsible content
How to Use 📝

Begin your journey to tranquility with Herbal Shotz Herbal Products. For optimal effects, shake well and consume one shot as needed. Limit to one bottle per day.
Ingredients 🌿

Our products contain a blend of natural herbal extracts and other active ingredients.
Free from artificial additives and preservatives.
Please refer to the individual product packaging for a full list of ingredients.
FAQs ❓

Q: How quickly does it take effect?
A: Generally, users feel the calming effects within 20-40 minutes.

Q: Are there any side effects?
A: Kava is generally well-tolerated, but some individuals may experience mild drowsiness. Always consult with a healthcare provider before use.

Q: Can it be mixed with other beverages?
A: While it can be consumed as-is, you may also mix it with water or juice for dilution. Avoid alcoholic beverages.
Shipping & Returns 🚚

We offer a special 10% off and free shipping on all orders above 150$ with the code: GRANDOPENING. Orders are processed within 3-4 business days and we offer a 30-day return policy for unopened products.
Quality Assurance 🛡️

Our Products undergoes rigorous testing to ensure the highest standards of purity and quality. It is sustainably harvested and adheres to all quality benchmarks.