Regular price
$599.89 USD
Regular price
$900.00 USD
Sale price
$599.89 USD
Unit price
per
Sale
Sold out
Discover Unmatched Purity with the 8ml O.P.M.S. Gold Liquid Extract Kratom Shot—Your Gold Standard in Kratom Elegance! 🌟
Looking for a premium Kratom experience? Look no further – Buy OPMS Gold Kratom Extract Shot 8.8ml. All of our products are of the highest quality, lab tested to offer a perfect balance of potency and flavor. Order now!

Optimized Plant Mediated Solutions has been the leader in the Kratom extract industry since 2010 due to its unique cold process extractions. All Buy OPMS  Gold Kratom Extract Shot 8.8ml products are all-natural and never adulterated.

OPMS. Gold and Liquid products utilize an all-natural process that is specifically designed to preserve the delicate nature of the plant's alkaloids throughout the extraction process. Learn to identify authentic and Buy OPMS Gold Kratom Extract Shot 8.8ml

Liquid Kratom product may be hard to copy, but people still do it. Thanks to the new packaging, you can be sure to set apart the authentic bottle and box from any fake that may be lingering on the market. Also included are pictures of past authentic packaging, so they're not to be confused with fake products. #Kratom
Ingredients: Mitragyna Speciosa (kratom) leaf extract 50:1 – 280mg per bottle. (Mitragynine content – 42.0%) – 118mg per bottle (7-OH-Mitragynine content -<0.005%)

⚡ Why O.P.M.S. Gold Liquid Extract Stands Apart 
Introducing the 8ml O.P.M.S. Gold Liquid Extract Kratom Shot, a masterpiece crafted through a specialized cold water extraction process. Experience a full-spectrum balance of alkaloids that preserve the inherent goodness of kratom in every drop.
🔬 Innovative Extraction, Authentic Experience
Our unique extraction method ensures the harmonious balance of kratom's intricate alkaloid profile. This isn't just a product; it's an authentic experience that resonates with seasoned kratom aficionados.
🌱 Favored by Enthusiasts
Thanks to its premium ingredients and user-friendly design, O.P.M.S. Gold Liquid Extract has become a favored choice among the kratom community. It's not just about the potency; it's about the experience.
🎯 Elegance & Finesse in Every Drop
Whether you're seeking kratom's rich complexity in its purest form or a convenient, elegant way to enjoy its benefits, our 8ml O.P.M.S. Gold Liquid Extract Kratom Shot offers the best of both worlds.
Disclaimer: Not FDA-evaluated or intended for medical use. Consult healthcare providers for advice. Not for sale to minors under 18.
---
Share
View full details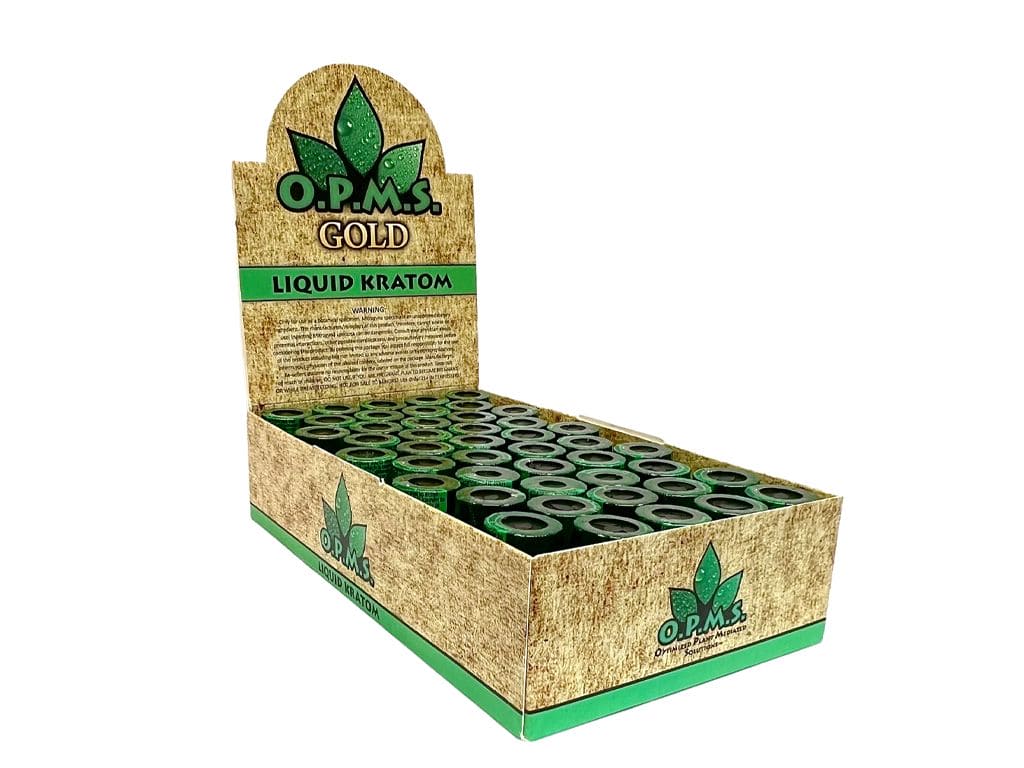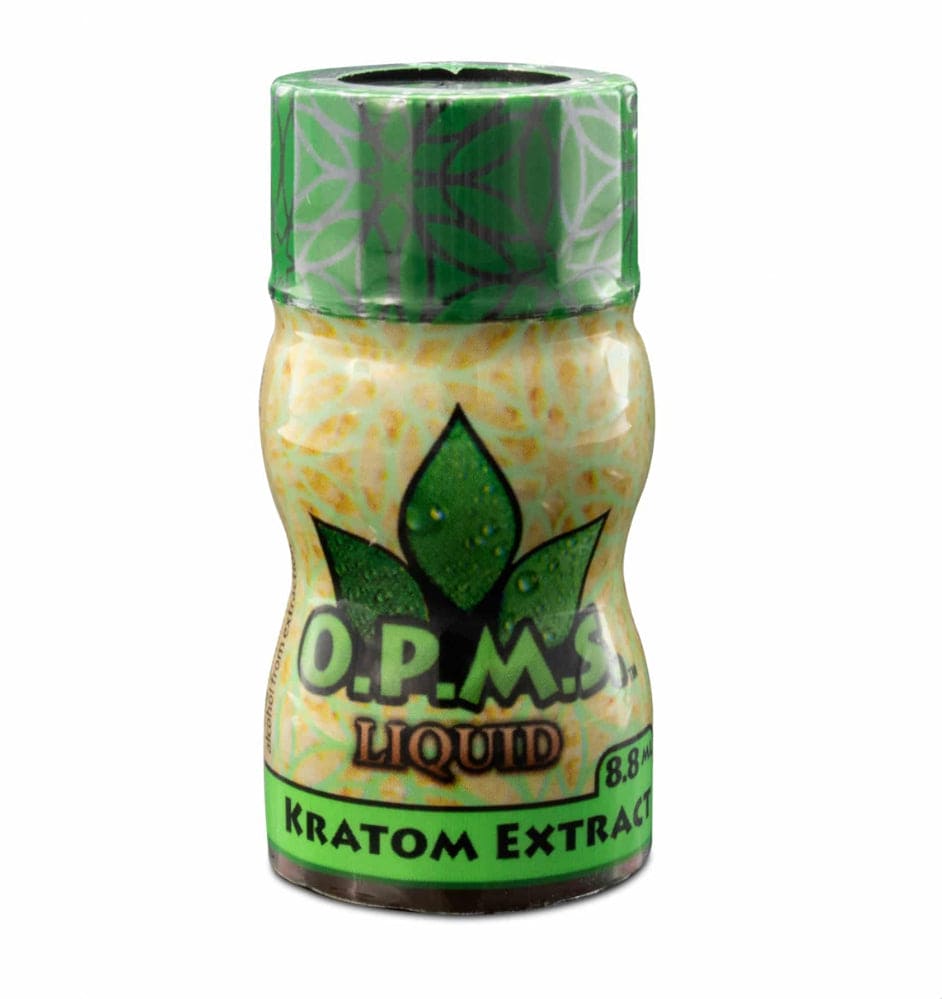 Collapsible content
How to Use 📝

Begin your journey to tranquility with Herbal Shotz Herbal Products. For optimal effects, shake well and consume one shot as needed. Limit to one bottle per day.
Ingredients 🌿

Our products contain a blend of natural herbal extracts and other active ingredients.
Free from artificial additives and preservatives.
Please refer to the individual product packaging for a full list of ingredients.
FAQs ❓

Q: How quickly does it take effect?
A: Generally, users feel the calming effects within 20-40 minutes.

Q: Are there any side effects?
A: Kava is generally well-tolerated, but some individuals may experience mild drowsiness. Always consult with a healthcare provider before use.

Q: Can it be mixed with other beverages?
A: While it can be consumed as-is, you may also mix it with water or juice for dilution. Avoid alcoholic beverages.
Shipping & Returns 🚚

We offer a special 10% off and free shipping on all orders above 150$ with the code: GRANDOPENING. Orders are processed within 3-4 business days and we offer a 30-day return policy for unopened products.
Quality Assurance 🛡️

Our Products undergoes rigorous testing to ensure the highest standards of purity and quality. It is sustainably harvested and adheres to all quality benchmarks.