Regular price
$219.89 USD
Regular price
Sale price
$219.89 USD
Unit price
per
Sale
Sold out
Ascend to Unrivaled Potency with Super K Extra Strong—The Ultimate Elixir in a Purple Bottle! 💜
⚡ Why Super K Extra Strong is a League of Its Own Step into the pinnacle of kratom potency with Super K Extra Strong. Each striking purple bottle is precision-filled with a staggering 1,200mg of broad-spectrum extract, redefining the benchmarks for concentration and excellence.
🎨 An Elixir, Crafted to Perfection Beyond its unmatched potency, Super K Extra Strong is an artfully designed elixir, meticulously crafted to infuse balance and serenity into your day. It's more than a kratom shot—it's your ideal companion for unwinding or indulging.
🌿 A Journey to Tranquility Savor each sip and let the richness of this extraordinary blend guide you towards unparalleled relaxation. It's not just a beverage; it's a curated experience that opens your pathway to tranquility.
🔮 Experience the Extraordinary Embrace the serenity, feel the unparalleled strength, and immerse yourself in the extraordinary. Super K Extra Strong is more than a product; it's a transformative experience.
🛒 Ready to Elevate Your Kratom Experience? Don't settle for the ordinary; elevate to the extraordinary. Click 'Add to Cart' and experience the unmatched potency of Super K Extra Strong tonight!
Share
View full details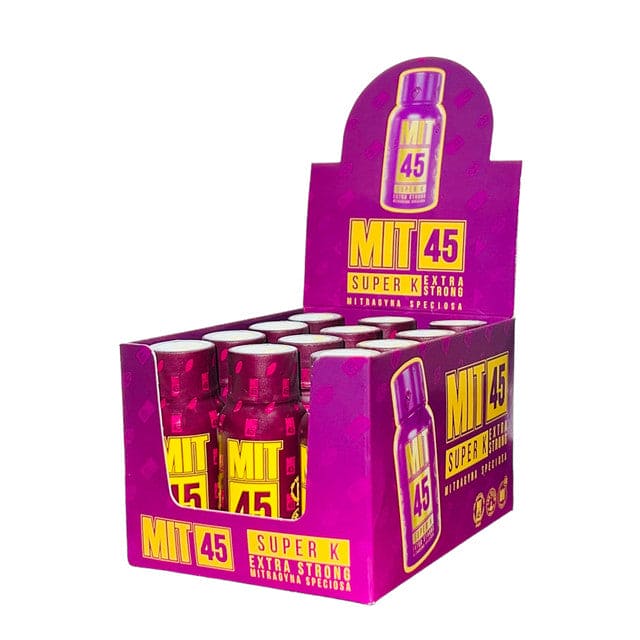 Collapsible content
How to Use 📝

Begin your journey to tranquility with Herbal Shotz Herbal Products. For optimal effects, shake well and consume one shot as needed. Limit to one bottle per day.
Ingredients 🌿

Our products contain a blend of natural herbal extracts and other active ingredients.
Free from artificial additives and preservatives.
Please refer to the individual product packaging for a full list of ingredients.
FAQs ❓

Q: How quickly does it take effect?
A: Generally, users feel the calming effects within 20-40 minutes.

Q: Are there any side effects?
A: Kava is generally well-tolerated, but some individuals may experience mild drowsiness. Always consult with a healthcare provider before use.

Q: Can it be mixed with other beverages?
A: While it can be consumed as-is, you may also mix it with water or juice for dilution. Avoid alcoholic beverages.
Shipping & Returns 🚚

We offer a special 10% off and free shipping on all orders above 150$ with the code: GRANDOPENING. Orders are processed within 3-4 business days and we offer a 30-day return policy for unopened products.
Quality Assurance 🛡️

Our Products undergoes rigorous testing to ensure the highest standards of purity and quality. It is sustainably harvested and adheres to all quality benchmarks.